Nov 7th/2014
JUST ARRIVED! NEW Socom Gear KEL-TEC PLR-16 CQB M4 GBBR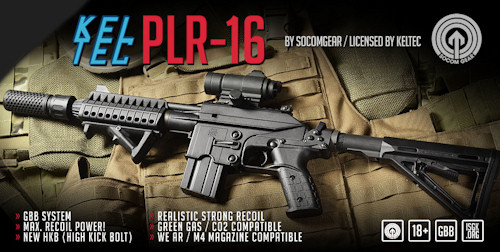 The perfect Holiday gift this winter season. Only while quantities last!

Spare VN style shorty magazines and stock adaptor kits are on the way, will update when they arrive.

Check back often for new items! Some very exciting new products coming for the Winter indoor season.


---
FOLLOW AIRSOFTPARTS.CA ON TWITTER
---