Nov. 30th, 2016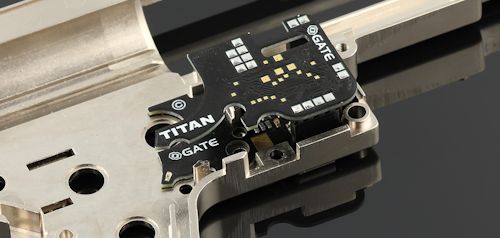 ARRIVING TODAY NOV.30th GATE TITAN COMPLETE AEG CONTROL SYSTEM

First batch of GATE TITANs will be arriving today - Nov. 30th. For those who preordered you can expect to receive your tracking number in the next day or 2. Local customers will be contacted by phone.
There will be limited quantity of front wired TITANS available on the site. All rear wired units were pre-sold.

PREORDER is now open for the next batch of TITANs, expected to arrive late-January 2017. Available for preorder are:
TITAN COMPLETE SET REAR WIRED $199 (Preorder Special)
TITAN Drop-in Module REAR WIRED $129 (Preorder Special)

EMAIL preorder@airsoftparts.ca to reserve yours today. Include your shipping info, phone number and method of payment. Full prepayment is required.
This PreOrder is open while quantities last.




---
FOLLOW AIRSOFTPARTS.CA ON TWITTER
---